In July, 2023, Eckerd College Lifelong Learners travelled to Chautauqua, NY, for a six-day adventure for the mind and senses. It was so well-received that we are going back next summer.
Tentative Dates: Chautauqua Week 5, July 20-27, 2024.
If you aren't familiar with Chautauqua Institution (fondly referred to as CHQ), watch this short video and learn more. CHQ Summer Assembly, celebrating its 150th Anniversary in 2024, features nine weeks of programming with each week's speakers organized around a central theme. Descriptions of the themes can be found here. The Week 5 2024 Theme is Our Greatest Challenges (That We Can Actually Do Something About).
There are multiple daily lectures with renowned speakers and evening performances by world-class talent. Outside of those main activities, there are more than 100 things happening on the campus every day! You can take an art class, watch actors rehearsing for a premiere, attend a film, enjoy fellowship at one of the 15 different religious denomination houses on the grounds, go sailing, hiking, or just enjoy the scenery from a rocking chair on the front porch of the historic hotel.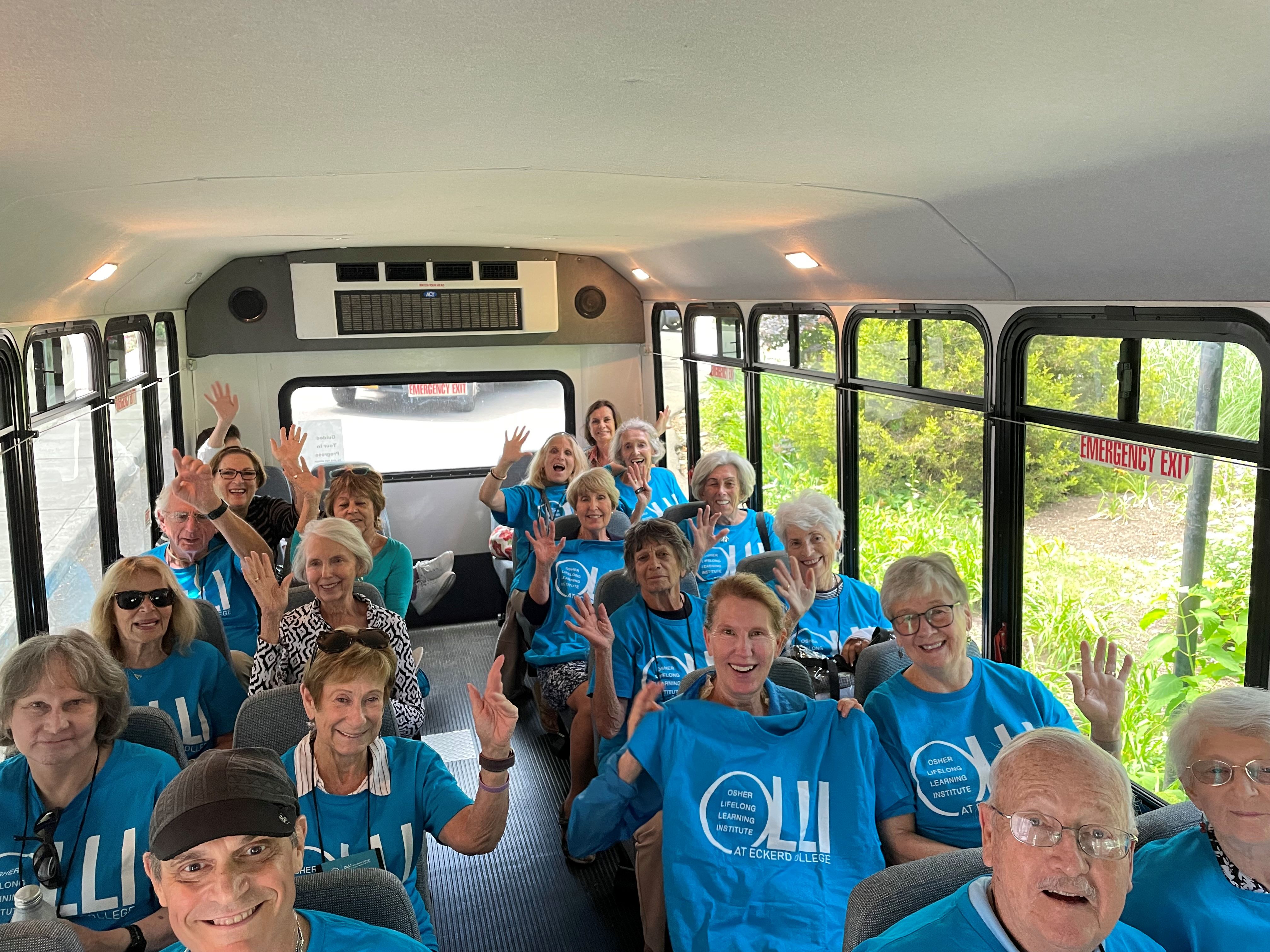 Our group program includes the week's gate pass for lectures and evening performances, accommodations in the historic Athenaeum Hotel, most meals, an off-site excursion to a fascinating museum in historic Jamestown, NY, and more. Learn what all the excitement is about at this "summer camp meets Disney World for lifelong learners" by traveling to CHQ with Eckerd College. Registration will open in early November on this page.